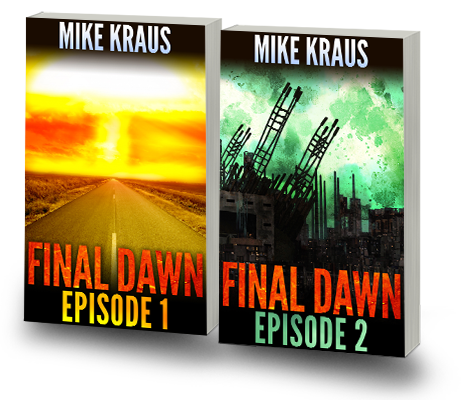 THE PAGES TURN THEMSELVES...
To get your copy of the Final Dawn Starter Library, you just need to tell me where to send it.
Get My Free Books
About
In 2012, Mike Kraus released the first episode of Final Dawn, his first step into independent publishing. 250,000 copies and a dozen books later proved that Final Dawn wasn't just popular – it was a hit! Since then, Mike's diversified his writing across multiple genres as well as kept up with his work on other projects that include a healthy amount of marketing and programming.