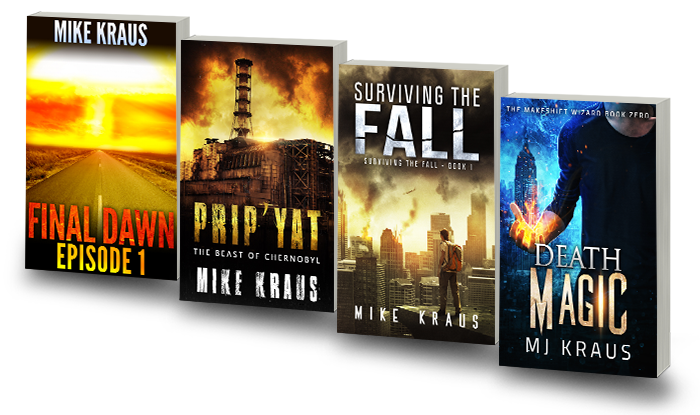 THE PAGES TURN THEMSELVES...
To get your copy of the Mike Kraus Starter Library, you just need to tell me where to send it.
Get My Free Books
About
In 2012, Mike Kraus released the first episode of Final Dawn, his first step into independent publishing. 250,000 copies and a dozen books later proved that Final Dawn wasn't just popular – it was a bestselling smash hit!
After taking a break from writing and publishing from 2013 through the end of 2016, Mike started 2017 with going back to full-time writing. He's since diversified his writing and currently writes in the post-apocalyptic, urban fantasy and space opera/military scifi genres.