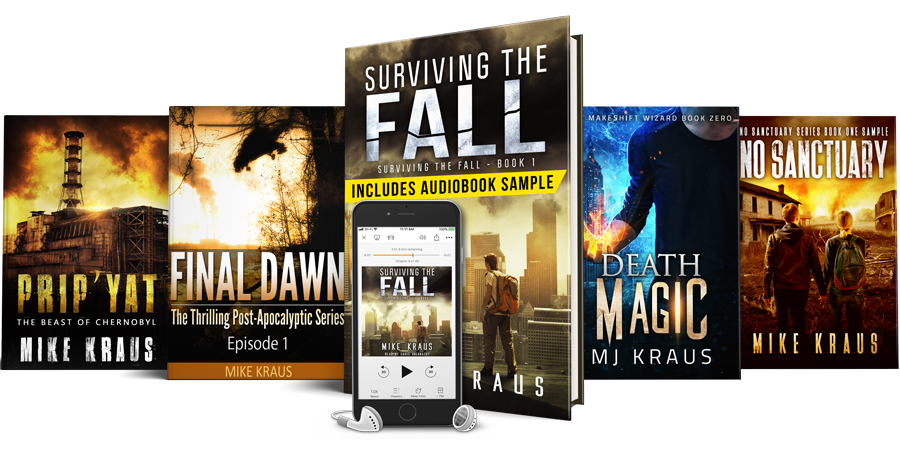 Ready for a new addiction?
Fall into the world of Mike Kraus with a free 5-book set, plus a sample of my best-selling audiobook series.
Get My Free Books
About
In 2012, Mike Kraus released the first episode of Final Dawn, his first step into independent publishing. 250,000 copies and a dozen books later proved that Final Dawn wasn't just popular – it was a bestselling smash hit!
After taking a break from writing and publishing from 2013 through the end of 2016, Mike started 2017 by going back to full-time writing. He's since diversified his writing and currently writes in the post-apocalyptic, urban fantasy and space opera/military scifi genres through his publishing company, Muonic Press.